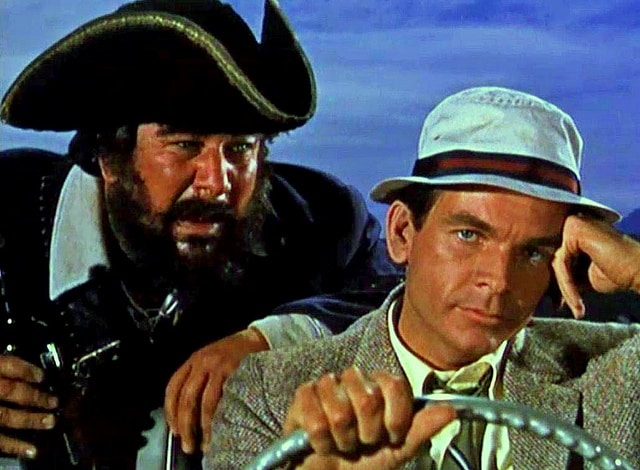 At custom serenade, we're all about birthdays and making them a success! Children's birthday parties present a number of challenges and sometimes finding a good movie to show can be just the ticket. When one thinks about kids' birthday parties and movies, Disney is probably the first thing that  comes to mind. Lots of kids have their favorite Disney movies but finding one they've never seen before can be exciting! So, here are some relatively obscure Disney comedies that will have the young ones (and possibly even you) in stitches. In this post we are focusing solely on live action comedies, and we've done the research to make sure they are all available for you to stream.
That Darn Cat (1965)
If the birthday boy or girl is a cat lover, then they'll love this one! That Darn Cat  features uproarious feline antics aplenty! DC (short for Darn Cat) helps a clever and determined female protagonist (played by Haley Mills) catch two kidnappers/bankrobbers who have managed to elude law enforcement. There's a priceless scene in which an FBI agent chases the cat at a drive-in movie,  and it's pure slapstick gold! A silly beatnik neighbor, snappy dialogue, and a theme song by Bobby Darin round out this absolute gem of a movie. In addition to Haley Mills, the film also stars classic Disney actor Dean Smith and the always funny Ed Wynn. That Darn Cat was remade in 1997, but I haven't seen it.
Blackbeard's Ghost
I saw this one in the theater on my ninth birthday, and have probably watched it a dozen times since. The humor and the movie as a whole stands the test of time in a big way. The story begins when a mild mannered track coach (Dean Jones) unwittingly frees the ghost of Blackbeard the pirate (Peter Ustinov). After some joy-riding and numerous hi-jinks involving the invisible pirate, the two join forces to help save an historic inn from a local crime boss. Side-splitting sight gags, fantastic characters,  a well developed story, and splendid scenery are just a few of the things that make this one a winner. Be warned though, Blackbeard does appear drunk in the movie, so if this is something you don't want your kids exposed to, you'll have to cross this one off your list.
The Absent Minded Professor
Fred MacMurray of My Three Sons fame portrays an eccentric inventor with a one track mind, focused on his latest creation, flubber! Flubber is a rubbery substance with amazing qualities that can, among other things, make cars fly! If you have a young basketball player in the house they will love the scene in which flubber is placed on the souls of a team's shoes, allowing them to bounce into the rafters and on to victory!  For its time this was a special effects powerhouse, and although things have come a long way, one can still marvel as things take flight in this charming laugh riot from yesteryear.
The Love Bug
This is probably the most famous movie on the list, and was so successful that it spawned five sequels over four decades. It's the story of a Volkswagen bug named Herbie who has a mind of his own, and a mischievous one at that! He helps re-route the career of a down and out race car driver and has a lot of fun along the way. Racing, chasing and action are the icing on the cake in this gut-busting comedic tour-de-force. In addition to starring Dean Jones (again) the film also features the ever mirthful Buddy Hackett.
The Apple Dumpling Gang
There's hardly a moment in The Apple Dumpling Gang that doesn't induce a smile. Set in the old west during the gold rush, a wandering gambler is tricked into becoming the guardian of three scrappy children, which is pretty funny in and of itself, but when the kids discover a giant gold nugget things ramp up even more! Don Knotts and Tim Conway steal the show as a pair of bumbling criminals, and as if that weren't enough, the legendary Slim Pickens is tremendous as their boisterous boss. There are a lot of re-curring gags that kids will latch on to, and you might even hear them quoting the film for a few days after seeing it. The allstar cast also includes Bill Bixby and Harry Morgan (best known as Col. Potter on M*A*S*H).
Here's wishing all your birthday endeavors go well! If you ever want to take things up a notch, consider getting a custom song from us!